In 2023, the world of project management has become increasingly competitive, with teams relying on efficient and effective planning tools to stay ahead. As businesses evolve and adapt to a rapidly changing landscape, project managers must stay informed about the latest tools for project planning available. These solutions assist teams in organizing their work, planning tracking progress, and ensuring that projects are completed on time and within budget.
A diverse range of planning tools and software now exists, catering to the unique needs of organizations across various industries. These innovative tools allow project managers to establish project work plans, streamline communication, set high-level project objectives, and quickly develop project schedules. Whether an organization requires a comprehensive work planning solution or tools for business planning, today's software offerings are designed to simplify and enhance the project management process.
Selecting the right tool for project planning can significantly impact a team's productivity and success. Factors such as functionality, ease of use, and customization options are essential when choosing a software planning solution. With numerous options available, project managers can confidently navigate the market and find the perfect team planning instruments, facilitating more successful project outcomes in 2023 and beyond.
What are Planning Tools?
Planning tools are essential in managing projects and meeting project objectives organizationally and efficiently. They encompass a wide range of software planning applications, methods, and techniques that facilitate efficient project planning, tracking, and execution. These tools help teams collaborate, manage resources, and achieve specific goals within predefined timelines. Planner tools enable project managers and team members to stay on top of the progress and anticipate potential challenges or roadblocks in the project.
The market offers various planning tools varying in features and capabilities. Some popular categories include best project management software, scheduling tools, resource allocation solutions, and collaboration platforms. Tools for planning a project such as ClickUp, Asana, and Infinity are popular among businesses for their intuitive interfaces and robust functionality that cater to different project types and team sizes.
Planning tools assist in streamlining the project lifecycle, from the initial stages of developing high-level project plans and setting objectives to planning tracking progress and executing tasks aligned with the project goals. These tools facilitate clear and efficient communication among team members by providing visually appealing interfaces and features like Gantt charts, work boards, and timelines, fostering a healthy workplace culture and promoting team cooperation.
In addition to enhancing communication, planning tools enable efficient team building by providing platforms where team members can share ideas, brainstorm, and work together on tasks. They offer various team-oriented features that support different types of meetings, including brainstorming meetings, catch-up, onboarding, or wrap-up meetings. Project managers can also use these tools to implement goal-oriented strategies and monitor team performance, ultimately promoting accountability and productivity.
Apart from project planning, some tools also cater to the broader aspects of business planning. These solutions provide valuable insights and support in financial management, marketing, and human resources, making them indispensable for organizations looking to optimize performance and growth.
Best Project Planning Tools
Wrike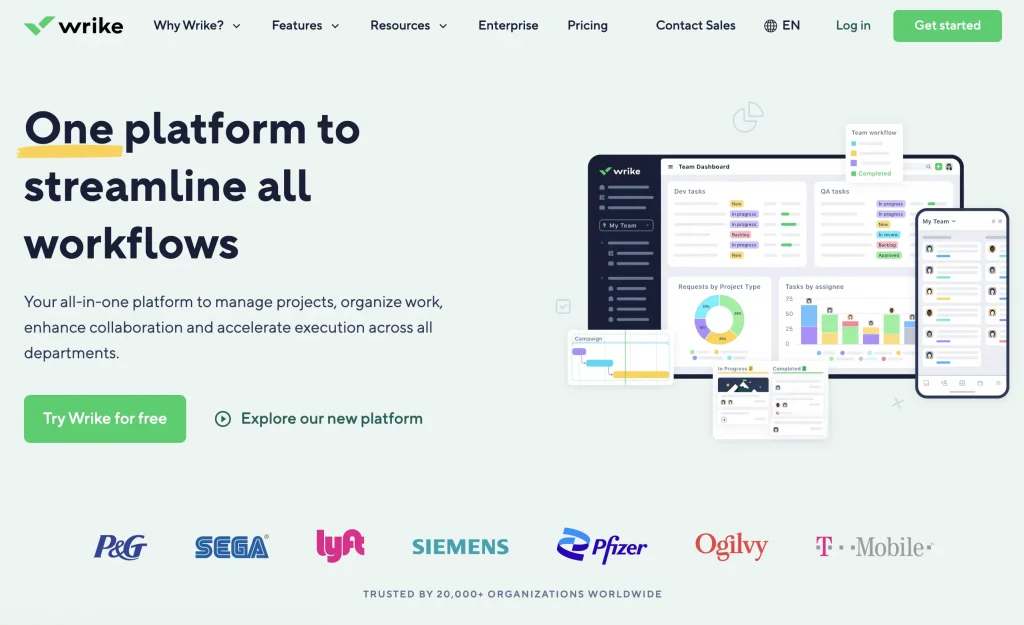 Wrike is a popular project management tool with real-time collaboration and powerful planning tracking features. It simplifies the process of project management, allowing teams to efficiently plan, track, and report on their tasks.
With its intuitive interface, Wrike helps streamline workflows and improve team communication. Some key features include time tracking, custom dashboards, and integrations with popular tools like Google Workspace and Microsoft Office.
Asana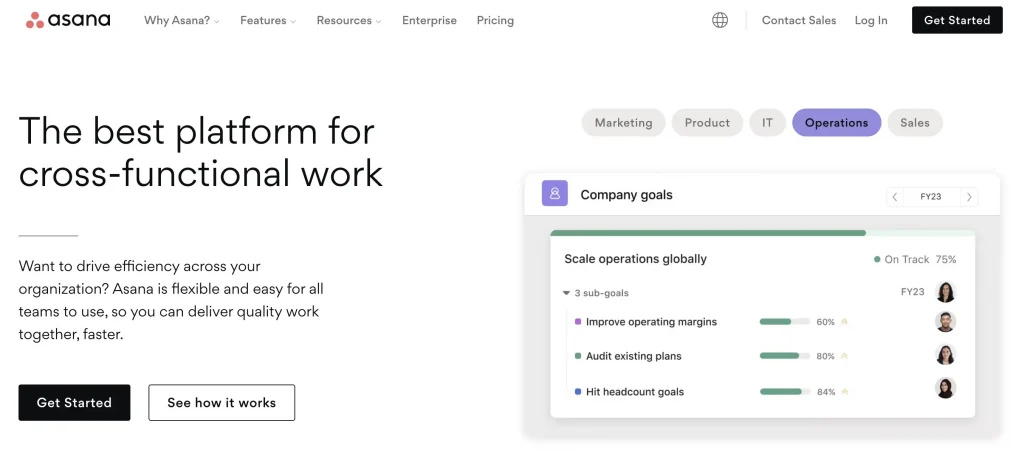 As a leading project management software for planning, Asana enables teams to organize and prioritize tasks and projects efficiently. Its user-friendly interface and flexibility make it suitable for managing various project sizes and types.
With Asana, you can create custom workflows, set deadlines, and collaborate with team members. It also offers automation features, reducing manual work and improving productivity.
Trello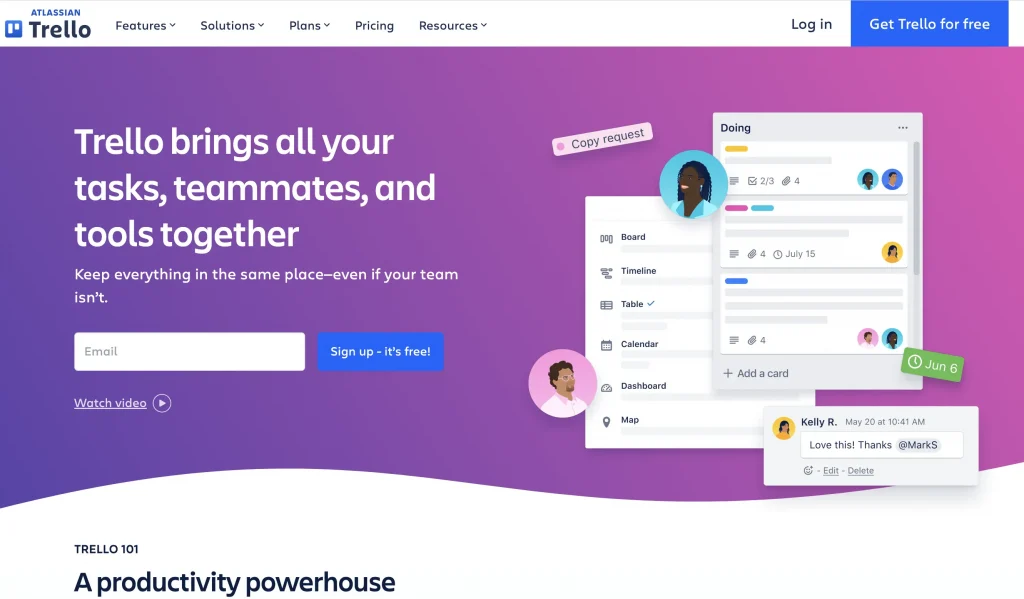 Trello is a project management app that uses boards, lists, and cards to help teams visualize their work. Users can apply agile methodologies like Kanban to manage their projects effectively by providing a simple interface.
Trello supports integrations with a range of tools, including Google Workspace and Slack, and offers a variety of templates for easier project planning and execution.
Monday.com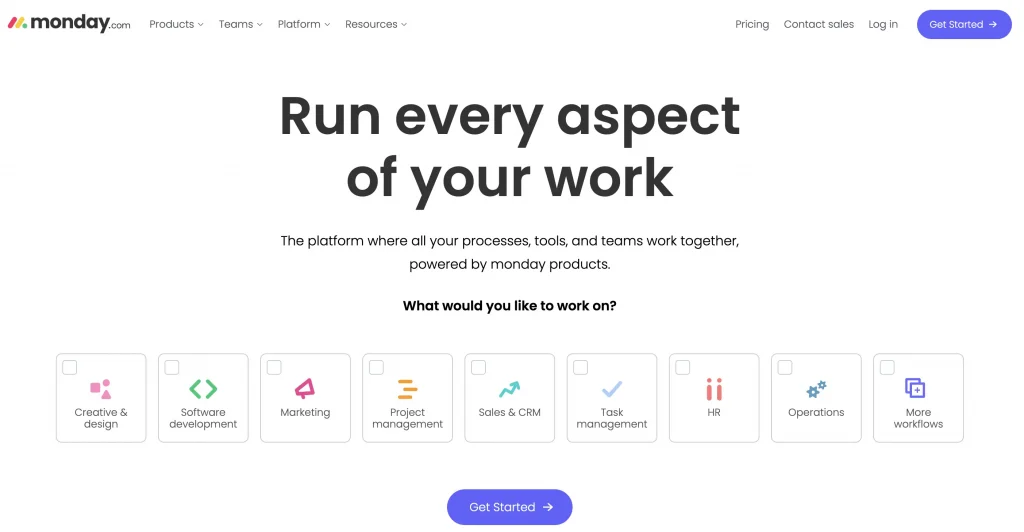 Monday.com is a versatile project management tool that provides customizable views like timelines, boards, and calendars. It offers powerful collaboration features, allowing teams to communicate effectively and progress on tasks.
With the flexibility to adapt to various projects, Monday.com is ideal for couples looking for one central platform to manage their work processes efficiently.
ClickUp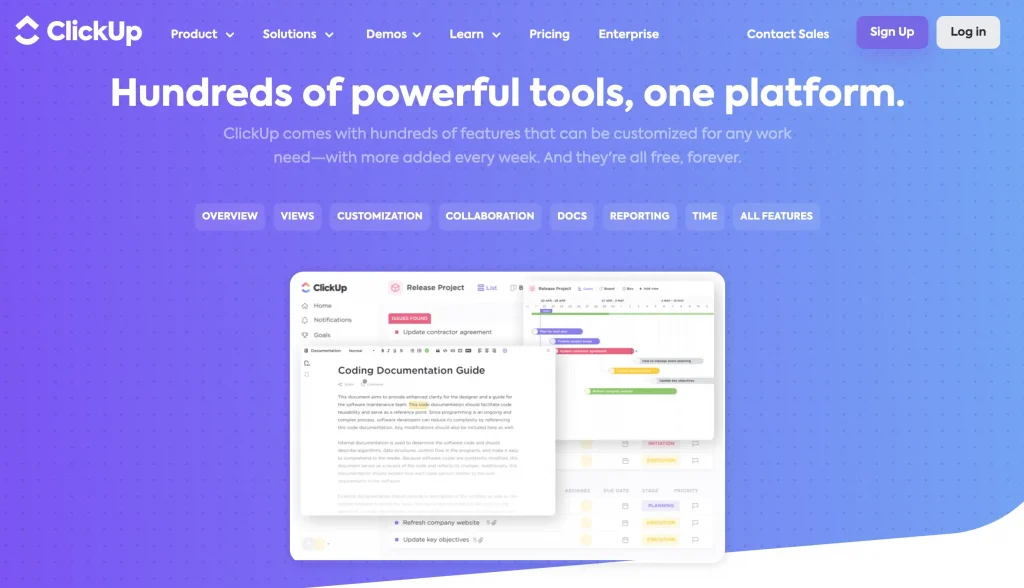 ClickUp is a comprehensive planning software that supports task management, time tracking, and goal-setting. It lets users customize their interface and choose from multiple views, such as a list, board, or calendar.
ClickUp's integration capabilities with tools like Slack and Google Workspace make it ideal for managing projects and improving team collaboration.
Basecamp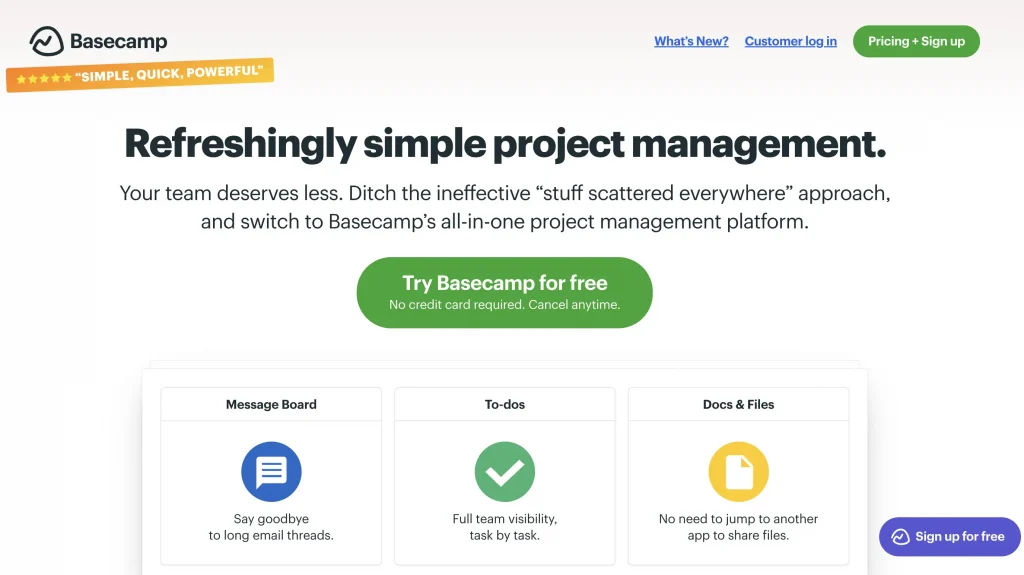 Basecamp is a project management app suitable for businesses of all sizes. Its centralized platform allows users to manage tasks, track progress, and communicate with team members effectively.
With a simple structure and real-time updates, Basecamp helps improve productivity and keeps everyone connected throughout the project lifecycle.
Smartsheet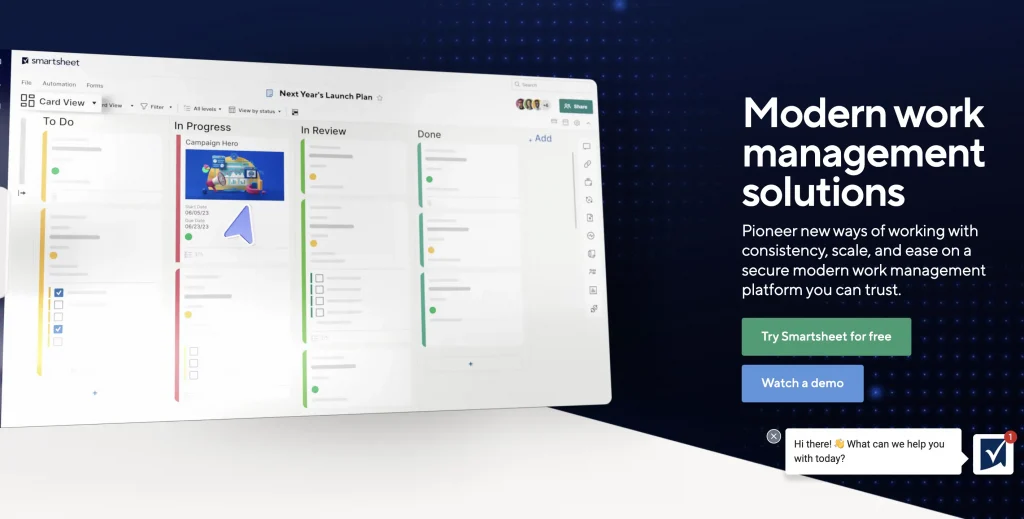 Smartsheet is a powerful project management tool that combines the simplicity of spreadsheets with collaborative features and automation. It offers multiple views, such as a grid, card, and Gantt chart, providing flexibility in managing projects.
Smartsheet's integrations with popular tools like Microsoft Office and Google Workspace ensure seamless collaboration and project execution.
Zoho Projects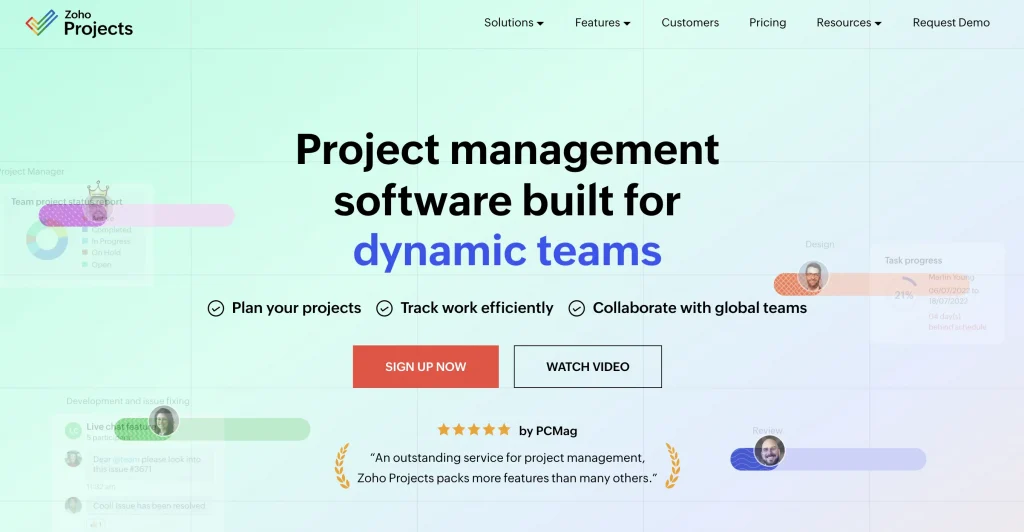 Zoho Projects is a project management software with extensive features and customizable options. It facilitates task management, planning, and tracking, making it easy for teams to collaborate and work efficiently.
Zoho Projects offers various views, such as Kanban boards and Gantt charts, to accommodate different project management styles and needs.
Jira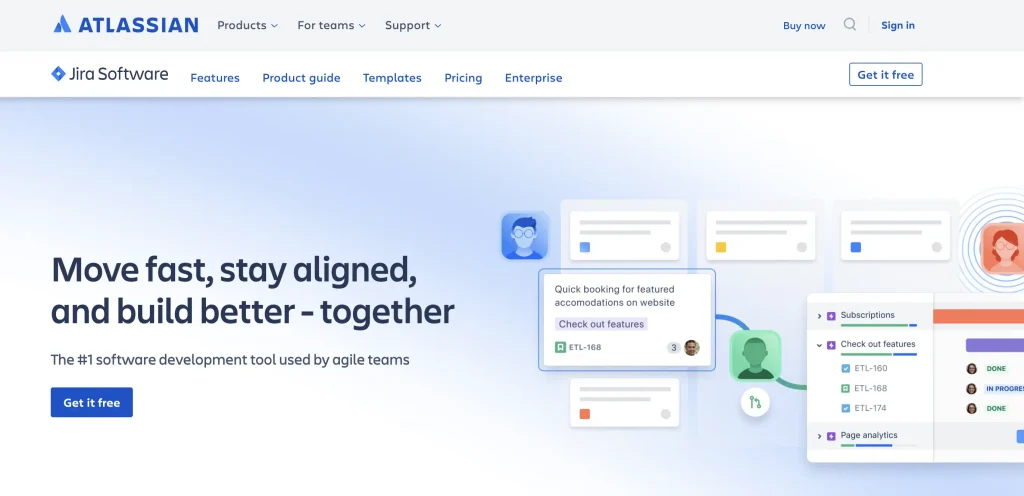 Jira is a popular project management tool designed for agile teams. It specializes in issue and bug tracking, making it an ideal choice for software development projects.
Jira's customizable boards and powerful reporting features enable teams to plan, track, and release world-class products efficiently.
Airtable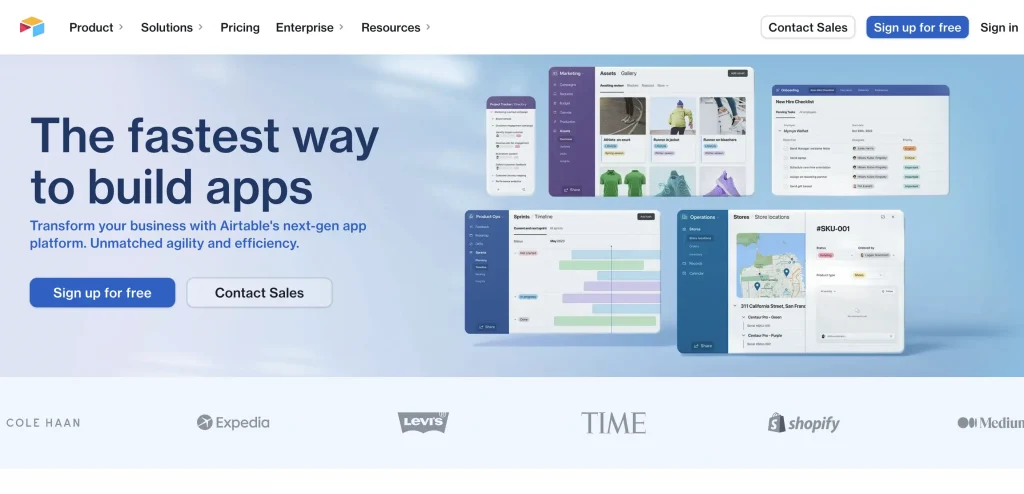 Airtable is a unique project management tool that combines the flexibility of spreadsheets with a visual database structure.
It offers customizable views, like a grid, calendar, Kanban, and gallery, enabling users to manage projects effectively. With its integration capabilities, Airtable suits various industries and project types.
GanttPro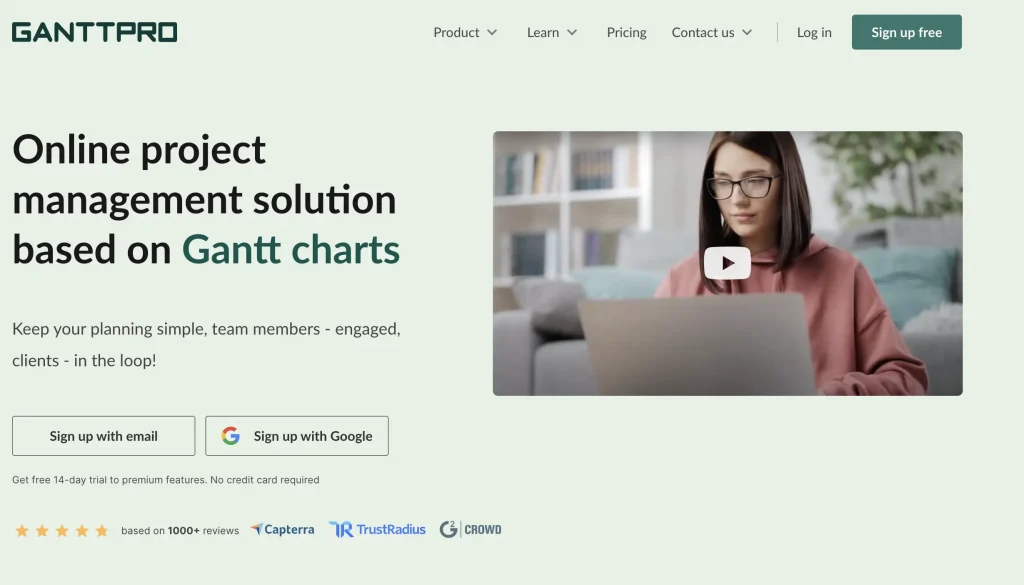 GanttPro is a project management software that focuses on Gantt chart creation and management. It offers an intuitive interface, making it easy for users to plan, schedule, and track their projects.
GanttPro's collaboration features and real-time updates ensure teams stay connected and informed throughout the project lifecycle.
MeisterTask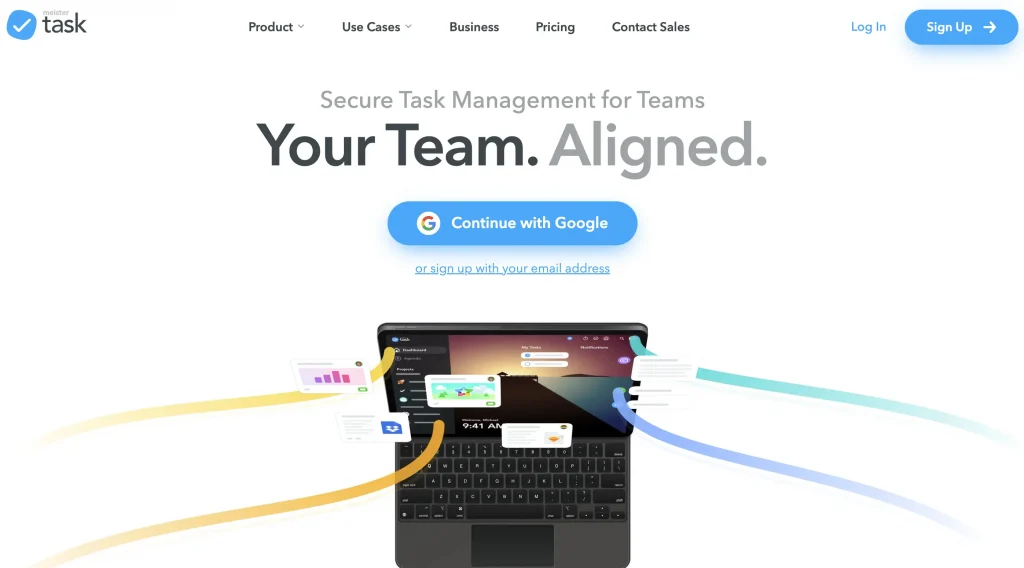 MeisterTask is a visually appealing project management tool allowing users to easily organize and manage tasks using customizable Kanban boards. Featuring integrations with tools like Microsoft Teams, GitHub, and Slack, MeisterTask ensures seamless project management and team collaboration.
Celoxis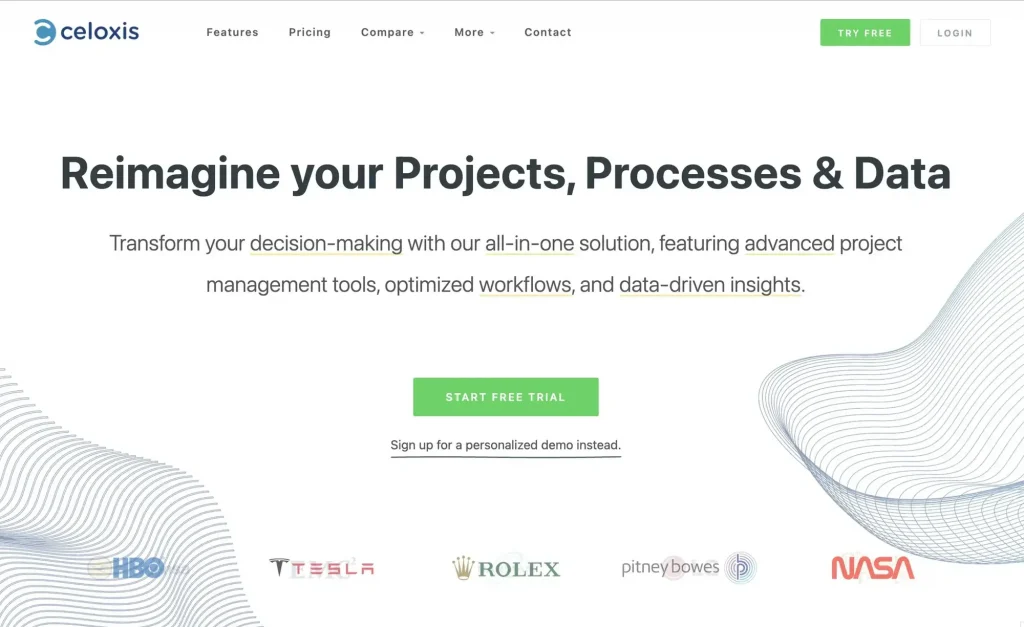 Celoxis is an all-in-one project management software offering robust features like scheduling, resource management, and financial tracking. Ideal for large teams and enterprises, Celoxis provides powerful reporting capabilities and seamless integration with popular tools like Salesforce and Google Workspace.
Toggl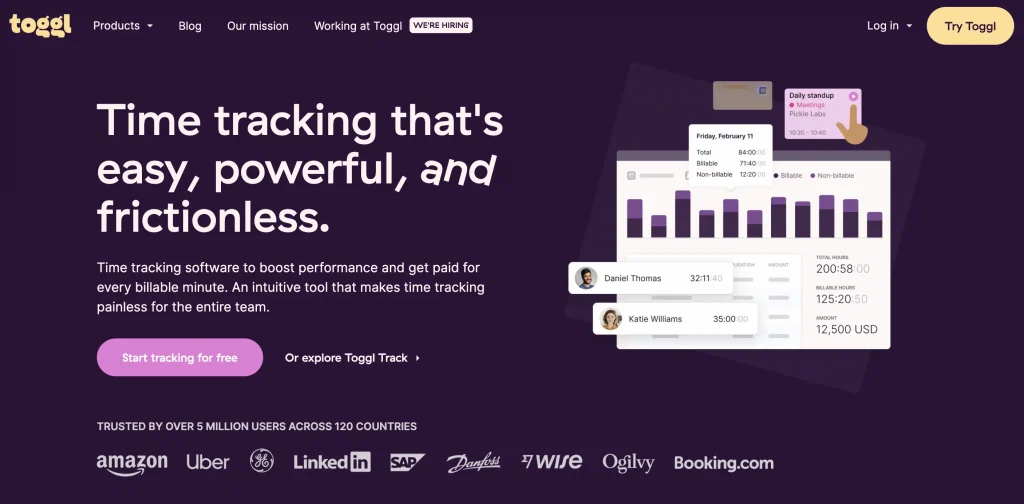 Toggl is a project management tool that focuses on time tracking and productivity. Ideal for freelancers and teams, Toggl provides an intuitive interface for managing tasks and measuring performance. With its integration capabilities, users can easily sync their project data with tools like Asana and Trello.
Kanban Tool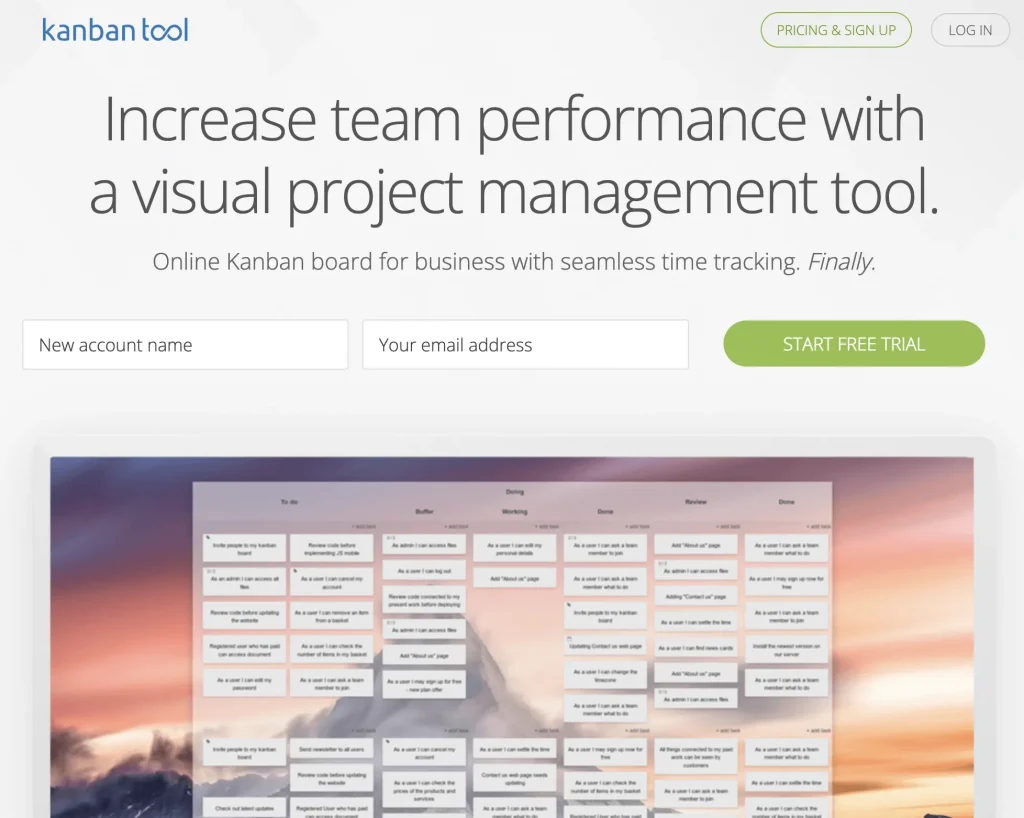 Kanban Tool is a project management software for planning based on the Kanban methodology. It allows users to manage tasks and workflows using customizable boards visually.
Kanban Tool offers real-time collaboration features and powerful analytics, helping teams improve productivity and optimize their processes.
Conclusion
In 2023, project managers have many project planning tools that can help streamline their work processes and improve team collaboration. These tools assist with work planning, project tracking, resource allocation, and high-level project planning. By prioritizing the implementation of these tools, project managers can unlock the potential of their teams, ensuring goals are consistently met, and communications are optimized.
Several software applications cater specifically to project planning and tracking, making it simple for project managers to visualize the progress of their projects and adjust their strategies accordingly. There is a wide range of options, whether it's planning tools, workplan apps, or tools for project scheduling. Workplace culture plays an essential role in the success of any project, and these tools facilitate team building activities, enhance communication skills, and help to build cooperation among team members.
Investing in project planning tools can significantly reduce conflicts in teams and improve overall productivity. Team-oriented and task-oriented strategies become more achievable, and the types of meetings necessary for achieving project objectives can be effectively managed. Brainstorming, onboarding, catch-up meetings, and wrap-up meetings are all vital components of a successful project, and the right planning tools help to organize these meetings in a structured manner.
Choosing the right planning tool for your business needs depends on multiple factors, including the team's size, the project's complexity, and the available budget. Nevertheless, utilizing these tools is crucial for delivering projects on time, within scope, and within budget. As project management continues to evolve, it's essential to stay on top of the latest trends in planning tools and make the most of the available technology to ensure the success of your projects in 2023 and beyond.
FAQ
What are the top features to look for in project planning tools 2023?
When selecting a project plan tool, consider features like task management, time tracking, team collaboration, resource allocation, budget planning, and integration with existing planning software solutions. Robust features, customizable tools, and an easy-to-use interface are essential for efficient project planning.
Which project planning tool is best suited for small teams?
For small teams, choosing an app project plan tool that is easy to use, budget-friendly, and effective in fostering communication and collaboration is essential. Tools like Trello and Asana are often recommended for their simplicity and flexibility, allowing teams to organize tasks and streamline workflows.
How do the top project planning tools compare in terms of cost?
Project plan tools vary in cost, depending on factors like the number of users, features, integrations, and level of customization. Some offer a free basic plan, while more advanced programs range from a few dollars to more than a hundred per user monthly. It's essential to compare the available options and choose the best value for your team's needs.
Are there any free project planning tools with excellent features?
Yes, project planning tools like Freedcamp and MeisterTask offer free plans with excellent features. These tools focus on task management, time tracking, and collaboration while remaining budget-friendly for small businesses or startups.
How do the most popular project planning tools in 2023 integrate with existing software and systems?
Many project planning tools seamlessly integrate with existing software and systems by offering API connections, webhooks, or built-in integrations with popular platforms like Google Drive, Slack, Zapier, and more. Tools like monday.com and Wrike provide numerous integration options, helping teams streamline workflows and enhance productivity.
What project management tools provides the best balance between user experience and functionality?
It's challenging to pinpoint a solution that best balances user experience and functionality, as each team has unique requirements and preferences. However, project plan tools like Smartsheet and ClickUp are known for their easy-to-use interface and comprehensive feature sets, catering to a wide range of use cases and team sizes. Research and compare the best project planning tools to find the most closely aligned with your team's needs.